Winter plus Green equals AMAZING: November 24th!
Nov 05, 2023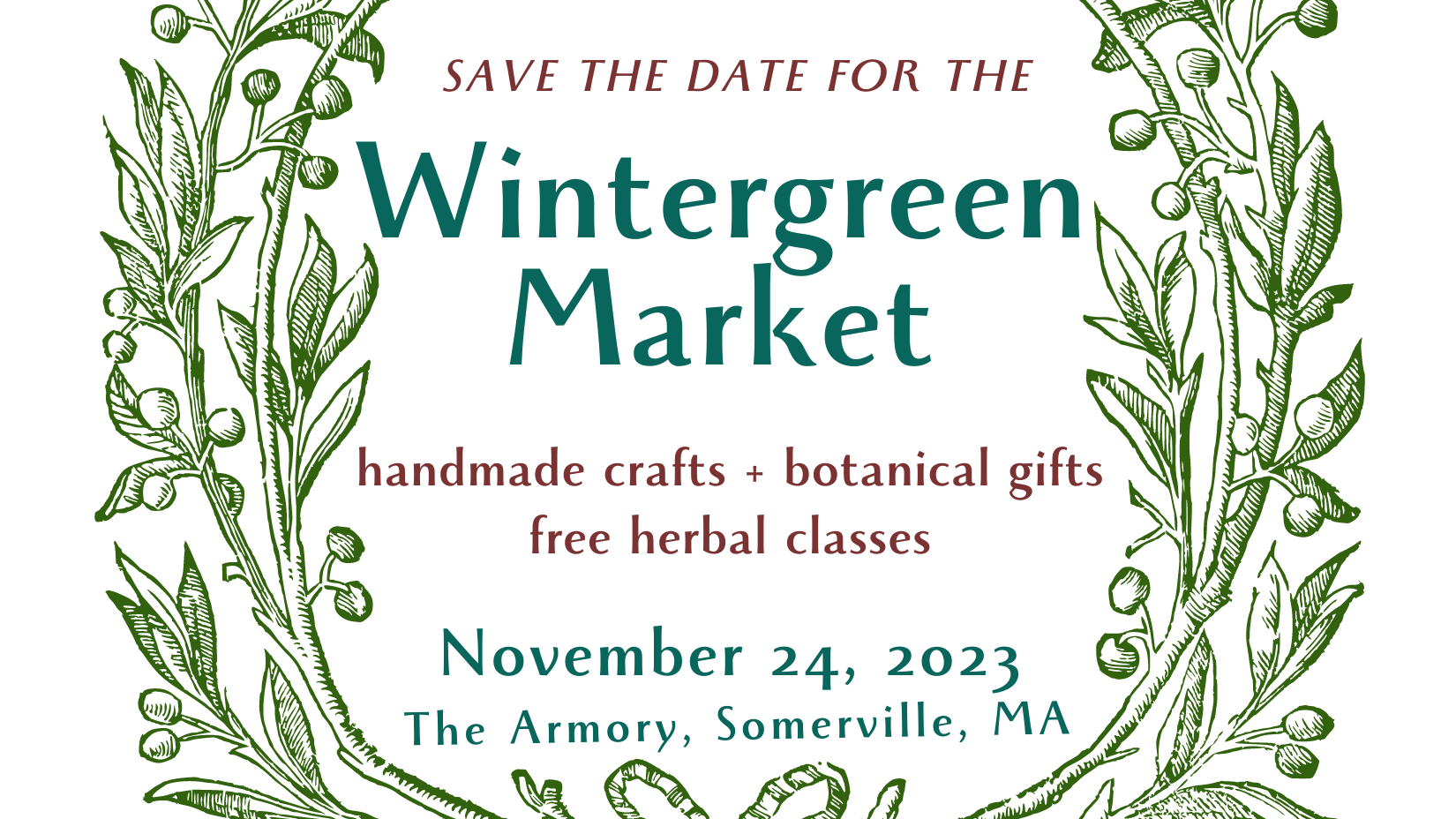 People ask me all the time where to go for quality herbs, herbal products, classes, education, art, the best books, and more.
What if all that stuff was in ONE PLACE?
Prepare to be overwhelmed in a good way.
Herbstalk's Wintergreen Event
will be on Friday, November 24th, 2023, the day after Thanksgiving. I can't think of a better place to be: free educational herbal talks, locally made herbal products and botanically-inspired gifts, BIPOC-led classes and art exhibitions. It is free and open to all. Check out more details below, more info will be added in the coming weeks.
Friday, November 24th, 2023
10am - 4pm
The Center for the Arts at the Armory in Somerville, MA
191 Highland Ave Somerville, MA 02143
If you've never been to an Herbstalk event - treat yourself and your senses to a beautiful landscape of what is possible when we connect with the plant world and each other. I love meeting the faces behind the beautiful offerings and learning their stories.
Not in the area?
I still highly recommend checking out the various speakers and vendors that are listed at the Herbstalk Wintergreen Market, online. The variety and quality of offerings is really unparalleled.
Giving gifts that are hand/homemade from a local vendor feels really good! Including gifts that you give to yourself.
Stay for as long or as little as you like!
***
Divine Nervines - Herbs for Nourishing the Nervous System.
We'll learn about easy to grow plants that calm, restore and nourish your nervous system, ease stress in your mind, body, & soul. We'll explore growing habits, how to support the plant, how to respectfully harvest and use as medicine or food.
AND: there will be so many other free classes and offerings to choose from ~ More details on classes will be posted in the coming weeks - so check back at
Herbstalk's Wintergreen Event
page for updates!